KONINKLIJK INSTITUUT WOLUWE
A school that works with autistic children in Brussels asked me to create a piece of art attached to an existing fire escape. I decided to visualise the learning process of a child at school. In the beginning the student is guided by his teacher, but as he grows, he will eventually overtake and even teach the teacher. One helps the other.
At 90° to the structure, I placed and extra panel with the text 'be yourself', something a person never should forget!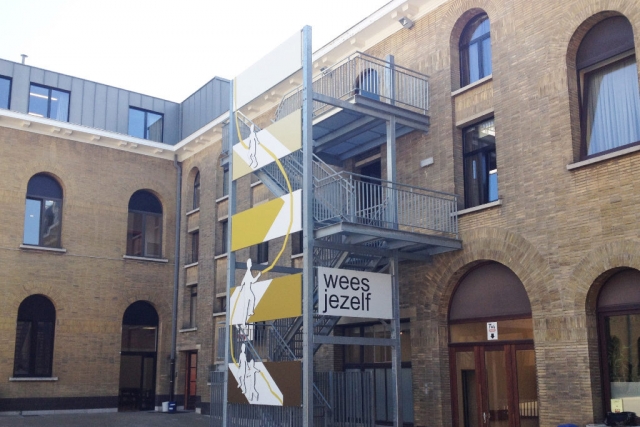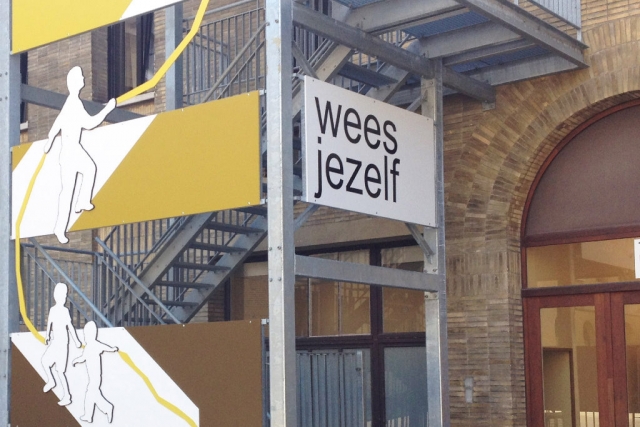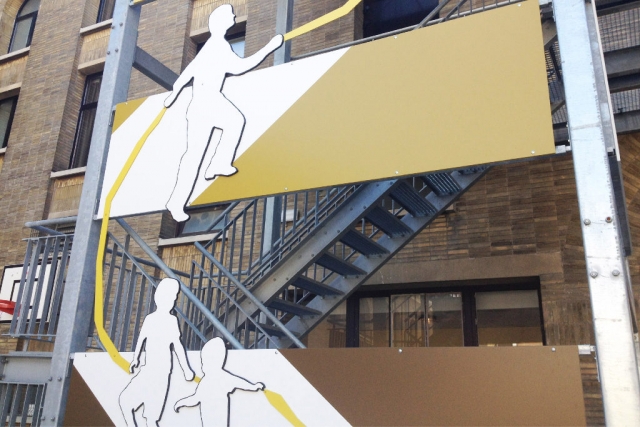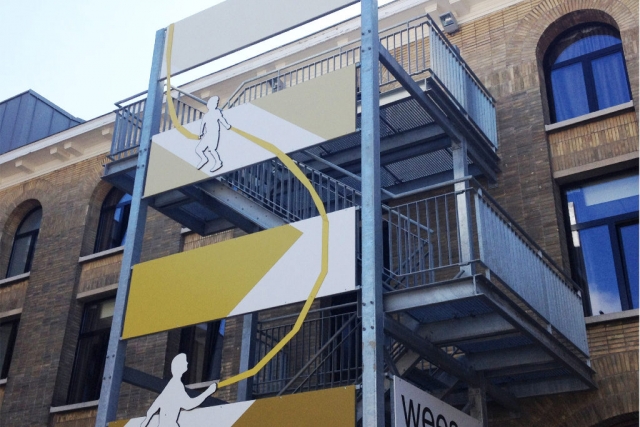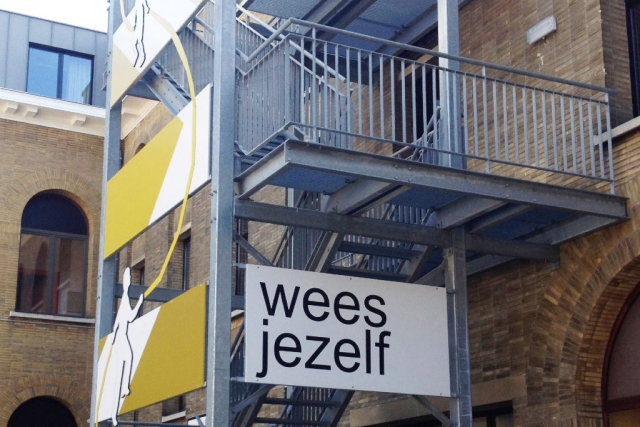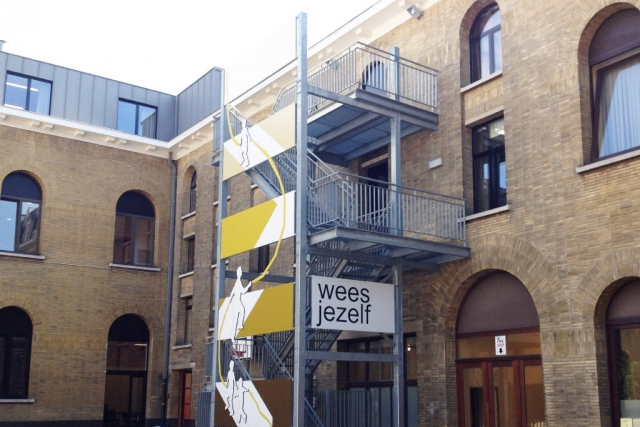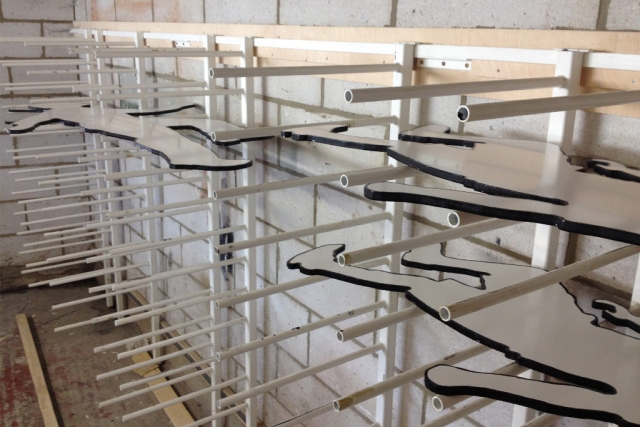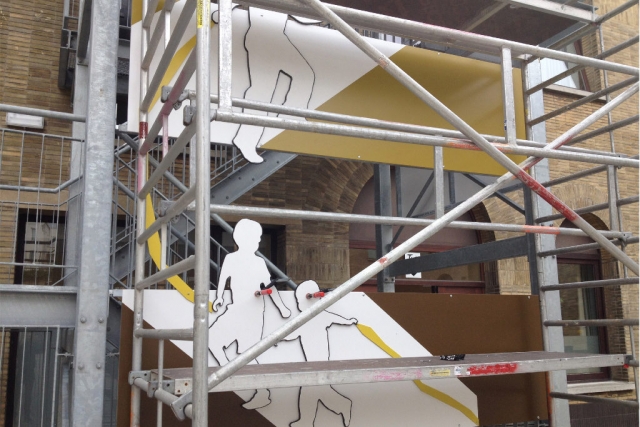 KONINKLIJK INSTITUUT WOLUWE
Georges Henrilaan 278
1200 Brussels
Belgium
www.kiwoluwe.org